It has been awhile since I posted anything beauty related.  Mostly, I just use the same things over and over again so I rarely have anything fun and new to write about.  Well today we are going to change all that!  I've discovered a few new things that I feel like spreading the word about!!
Sunless tanners…..we've all tried them, we all know they stink, and mostly they tend to turn us orange.  It always seems like a good idea until you have to stand in your bathroom, mostly naked, for what seems like 4 hours waiting to dry.  Your clothes and sheets still turn brown, and you wake up looking like a zebra striped Willy Wonka extra!  And…..not to get political up in here, but I think there is probably plenty of bipartisan support for adjusting the tanning blend of our Commander in Chief.
Cheeto dust….while delicious….just isn't a good look for anyone!
The Eternal Fake Tanning Goal
The Perpetual Fake Tanning Results
What if I told you I've found a couple mild sunless tanners that don't smell, don't turn you orange, and are almost impossible to streak and mess up?!?!  You probably think I'm telling you a bold faced lie, but trust me…..I've got you covered!!  I have two recommendations, both easy, and both quite subtle.  I have fair skin that tans easily in the sun, however I'm pretty prone to turning orange from sunless tanners.  Over the years I've had plenty of samples and trial sizes of tanners, some very high end, and most have turned me a bit Cheeto.  A good test is usually wearing them around Momma MisHappenings…..she never lets a Cheeto moment go unacknowledged.  Both these recommendations have passed the Momma test…..so prepare to look sun kissed and gorgeous!!  I'll post the links to the products down below so they are easy for you to find if you decide you'd like to try them out!
If you like your tanner with a side of moisturizer, I would recommend the St. Tropez's In Shower Gradual Tanner.  It applies and lathers just like body wash onto your wet skin, so it's very easy to get it all rubbed in and even.  It has a touch of moisturizer that seems to last quite long on my skin, smells delicate and fresh, and only takes 3-5 mins of time!  Easy peasy lemon squeezy!  I bought mine in the Medium strength and have used it off and on since the early fall.  It doesn't develop into a very strong color, so if you're looking for something very subtle this would be a good choice.  It provides just enough color to keep the ultra white wintertime skin at bay.  It looks very natural on me, and I'm not sure anyone would guess that I've been applying it.  It definitely will not give you tropical beach vacation skin, but it's easy streak free color that only takes a couple minutes.  It also seemed to really extend the life of my summer tan into the fall, but I do find it to be quite moisturizing so that's probably why.
If you like your sunless tanner with a bit more color oomph, and even less smell…..may I present Tarte Cosmetic's Little Mist Sunshine.  I purchased this little beauty a couple weeks ago for vacation prep, and I can easily say it's maybe my favorite tanning product of all time!  The Engineer and I are going to Florida in a couple weeks to watch some spring training games, and I wanted to look less like I'm coming off the frozen tundra.  This little misting bottle has really done the trick!  It's so easy….just spray and buff.  On my skin tone, I find that application 2 days in a row provides just the right amount of bronze color.  Then I just sorta ride that color out….usually it seems to last about a week before I feel the need to reapply.  It doesn't come of patchy or chunky, so you can use it as frequently or seldomly as you'd like.  The tanner itself is clear and sprays on just like water.  The best part is there is absolutely no smell, so you can apply it anytime you want.  I've worn it to work and no one even knew!  Its mild enough that even though it's clear you don't have to worry about missing spots or getting streaky.  The bottle comes with a nice plushy mitt, so its easy to just buff and go.  There's no need to avoid your elbows and knees like some tanners.  As far as the hands and feet go, I just buff over them with whatever product is left on the mitt after I do each leg and arm.  It's enough to add some color to the areas, but not enough to give you the extra orangeiness that can sometimes happen with other tanners.  Also, the formula dries very quickly once it's buffed in, so once you're done applying you can get dressed right away.  Goodbye awkward bathroom drying time dance!
If you want to get a discount on either of these sunless tanners, or anything else your inner online shopping glamazon requires….you should defiantly check out Ebates!  I'm probably late to the Ebates game, but it's really changed the way I online shop.  My Office Manager brought it to my attention before Christmas and I've already received checks worth about $50 just from shopping online like I normally would.
All you need is to set up an account and then you just shop like normal!  If you install the Ebates Shopping Assistant in your web browser, it will alert you every time you're on a site that has an Ebates reward.  Otherwise, just access your website of choice through the Ebates website directly.  You'd be surprised how many online merchants you frequently shop use Ebates, and the offer percentages change all the time.  I'll post a sign up link at the end of the blog.  It will give both you and me a little extra cash Ebates cash bump, but honestly even if you don't want to use my link you should all go and sign up!
One of the better things to come into The Engineer's life is my discovery of nail polish removing clips!  Again, I'm probably super late to the party, but better late than never I suppose!  No longer does he have to help me wrap my fingers in cotton balls and tin foil……I can do it all by myself now!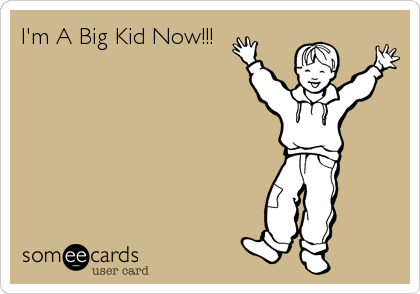 I bought a set for my fingers and my toes, and I love both.  Plus it's nice that they are reusable.  Wrapping your own fingers requires a bit more tin foil than when you have a helper, and it's just nice to not produce any extra garbage if you don't have to.  I ordered mine for super cheap off a weird…..probably foreign…..website, and they took about a month to arrive.  I can't really recommend the website as it was weird and sketchy, but I'll find a comparable product link and post that below too……so you too can soak off your manis and pedis with the little baby squid looking clips!
My final fun and new product is a double pack of sports bras from Costco.  They are the Puma Seamless Strappy Back Bras, and I'm maybe a little obsessed.  So obsessed in fact that I bought 2 packs….yes 4 bras total!  You simply can't beat a 2 pack of bras for $15!  Plus, for the price they are pretty decent and supportive.  I've paid more for bras that had a whole lot less to offer in the support department.  I bought mine in a large and they fit well.  Granted, I wouldn't go out and run a marathon in one of these, but they do get me and my girls through "light cardio" days at the gym…..aka mostly just lifting but if I have to do some intervals of mountain climbers, jumping jacks, or squat jumps I'll probably survive.  Plus, they are just comfy for lounging around the house in.  I couldn't find a link for anything similar on the Puma website.  They have some bras that look similar but nothing at the $7.50 price point.  I'll toss the Costco link below, but you need to be a member….or know a member…..to order online I believe.
Well, we've come to the end of any new and exciting information I have to offer you.  Honestly, don't feel pressured to sign up, try out, or buy anything I shared today.  That isn't the point.  These are all just new things I've bought in the last few weeks and months that have really impressed me and I wanted to pass some of that along.  When you find a good bra or something that makes you life easier, sometimes you just want to spread the love around!