It's officially that time of year!!
  The wind, freezing rain, and snow have arrived and brought with them a sense of winter and Christmas.  The Engineer and I weren't even planning on being home this weekend, we were hoping to go down to Momma MisHappening's to spend the weekend trying to fill my turkey tag.  That just isn't going to happen.  Nothing about sliding down an ice coated interstate for 80 miles and then sitting in a blizzard waiting for a turkey to waddle on by sounds like a good time.  So instead…..I shall be catching up on laundry and crafting!  I've got several craft projects I'm working on, and some I can't share until after the holiday….but there is one I can share and maybe you can use for some Christmas decorating!
CRAFTING TIME IS HERE!
(Best said in the Charlie Brown sing-song style)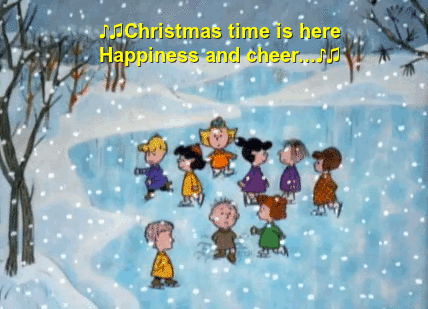 So, let's say that hypothetically you've been hunting , and that those hunting trips have been successful. Let's also assume that you'd like to take a more nose to tail…I prefer snoot to toes….approach to using the animals you bring home. Top that all off with seeing some expensive feather spheres and wreaths in shops about town (Here's looking at your $70 foam wreath at Scheel's
)….and you've got yourself a full blown holiday crafting project on your hands!
You may or may not have noticed, but pheasant feathers are frequently used in boujee arts and crafts. I happened upon some expensive pheasant feather spheres while we were on vacation in Virginia, and instead of paying I decided I could make my own. Nothing like some feather decorations for The Engineer's upstairs man loft! Sadly, the only pheasants that have made it home to me have already been cleaned and vacuumed packed breasts. While delicious, pheasant breast doesn't contribute a ton in the crafting department. So, I used the next best option….duck feathers! The ducks have been arriving at a fairly steady rate, so I've had my choice of some nice feathers. They are a little bit more work then pheasant feathers, but they get the job done nicely.
To start, you'll need to prep your feathers. I plucked the bellies of 2 gadwalls and 1 northern shoveler specifically, but any variety you have that you think looks nice will work just fine. I kept the species separate as they are slightly different colored, but feel free to mix if you like that look. It would be better if you have some early season ducks before they become fully plumed and downy soft for winter.
Duck feathers are very oily, and that oil can slowly degrade the feathers once they are removed from the ducks, so you'll need to clean the feathers. This is the hardest part of the project honestly. I filled the kitchen sink with some warm water with a few drops of regular Dawn dish soap. Place a colander down into the water, and slowly and carefully add handfuls of feathers and swish to clean. Pull the colander up and rinse the feathers well with clean water.
Now…..to dry the feathers……ugh. I placed the feathers into grocery bags and then used my hair drying to blow the feathers dry. You'll need to maintain a firm….but not too tight so the air can't escape…..grasp of bag around the neck of the dryer. Also, make sure that the air hole you leave isn't too large. If it's too large, the feathers will shoot up and out of the bag as they dry….which will lead to feathers floating all around you bathroom…….been there done that! Honestly, this isn't a great method for drying feathers, but it got the job done. It's annoying and VERY time consuming, but it works. You'll probably want to leave the feathers sit for a couple days and stir them occasionally to make sure they dry completely.
Now that everything is clean and dry, we can officially get crafting. You'll need to pick up a few supplies from your local craft shop. Some good craft glue, tan or brown paint, a cheap foam brush or two, and some floral foam spheres of whatever size looks good to you.
Start by painting your foam. If you can happen to find foam that is already dirt colored feel free to skip this. I didn't want to risk any of the green foam poking through so I gave them all a rough coat of paint. It doesn't have to be pretty or even, we are just looking for some camouflage here.
I recommend using a good tacky craft glue to place the feathers. There are some cons to such a thick glue, but the pros greatly outweigh them. You'll want to start placing feathers from the center top and work down. Begin by smearing a layer of glue on about the top third of the sphere. Start layering on the feathers working in concentric circles around the sphere. If you find that your feathers aren't sticking, or if portions seem to be lifting, it might be helpful to put a tiny amount of glue on each feather before you place it. I found that putting some glue on a foam brush and dragging the feathers carefully across it worked to smear on a very thin layer.
If the bases of your feathers are especially downy…or quill-y….you might want to gently trim them. I ended up having to trim every single one of the gadwall feathers, they were just too fluffy. It can be hard to cover up all the downy fluff, although if you don't mind some fandom fluffy tuffs then just glue the feathers as they come.
Every 3 circles around the sphere you'll want to apply another ring of glue. Use the foam brush to carefully dab on the glue. You'll want to be carful not to get too close to the previous row of feathers. If you snag one it'll pull bits of feather in weird directions, or maybe even pull the feather off depending on how recently it was placed. Just use your finger or a toothpick to smooth the feathers back down, and if that doesn't work just layer another feather or two on top.
Continue until you reach the bottom of the sphere. You'll end up with a quill end or two visible at the bottom of the sphere, but it'll be alright….no one but you will ever even know. Plus, just put that side down! Let your spheres dry and then use them however the wind takes you. Mine are destined to be nestled into a garland upstairs in the man loft! I didn't apply any sealant to mine, but depending on your intended use you might want to hit them with a thin spray coat of a sealant. I wouldn't recommend anything you'd need to brush on, it will just disturb the flow of the feathers.